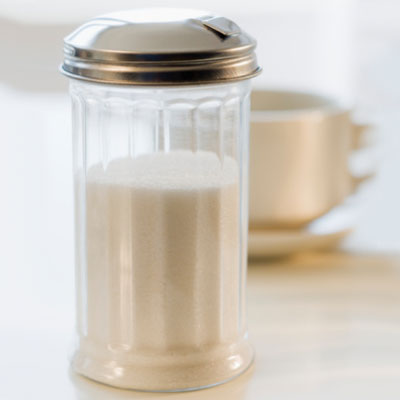 The U.S. Department of Agriculture recently said Americans were consuming less sugar than in the past, now taking in about 76.7 pounds per year. While that sounds like a lot, it's close to 25 pounds less per person than the previous estimate, which was around 100 pounds per year, according to The New York Times.
These new numbers would be exciting news on the health front if they meant we were finally starting to curb our national sweet tooth. But more likely, they are an accounting sleight of hand.
Sugar consumption estimates are loosely based on expert guesses of how much of the various sweetener-laden foods bought are actually eaten, versus how much are thrown away. For example, the old estimates assumed that 20% of pumpkins purchased are tossed before being eaten; the new estimates put that number closer to 70%.
A report that accompanied the changes concludes that most pumpkins wind up as decorations rather than as an ingredient for pies or puddings.
Registered dietitian Mary Hartley says these the new sugar consumption numbers are nothing to cheer about and they really don't change anything. But they do matter.?
03/11/2012 : By LIz Neporent / Health Magazine.